We've come up with some interesting pastime options for both private and business guests
ATTRACTIONS FOR BUSINESS
INDOOR
DJ,
Photo booth,
Themed evenings, e.g. Las Vegas, Hollywood, Polish People's Republic, Cosmos, Venice, Pirates and others,
Detective games and plays, e.g. hotel assassination, Saboteurs,
Bonding tournaments, e.g. Ten to One, Charades,
Engineering plays, e.g. constructing Einstein Machines,
Escape Room,
Digital Wall,
Megamonopol,
Culinary Workshop and live cooking,
Flair bartending and bartending workshops,
Wine/whisky tasting,
Dancing shows and workshops, acrobatics shows,
Caricaturist Sand painting,
Quizzes and contests.
OUTDOOR
Paintball,
Off-road,
Gun-shooting and archery competitions,
Teambuilding,
Company picnics,
Outdoor games, e.g. hunting Yeti, survival, geocaching,
Engineering parties, e.g. the Fiat 126 tuning,
Guided trips.
These are only some of the attractions we have prepared for organised groups.
ATRAKCJE DLA BIZNESU
INDOOR
obsługa Dj'ska
fotobudka
wieczory tematyczne np. Las Vegas, Hollywood, PRL, Kosmos, Wenecja, Piraci i inne.
gry i zabawy detektywistyczne np. morderstwo w hotelu, Sabotażyści.
turnieje integracyjne np. 1 z 10, Kalamburiada.
zabawy konstruktorskie np. budowa Maszyny Einsteina
escape room
digital wall
megamonopol
warsztaty kulinarne i live cooking
pokazy i warsztaty barmańskie
degustacje win, whisky.
pokazy i warsztaty taneczne, akrobatyczne
karykaturzysta
malowanie piaskiem
quizy z konkursami
OUTDOOR
zajęcia w Akademii Bezpiecznej Jazdy Tomasza Kuchara
paintball
off road
zawody strzeleckie i łucznicze
teambuilding
pokaz pierwszej pomocy
gry terenowe np. polowanie na Yeti, Survival, Geocaching.
imprezy konstruktorskie np. tuning Maluchów
wycieczki z przewodnikiem
To tylko część atrakcji, jakie przygotowaliśmy z myślą o potrzebach grup zorganizowanych.
Local attractions
Artis Loft
There is a multitude of attractions near the Artis Loft Hotel, including
the Palace in Radziejowice,
two 19th-century churches in Mszczonów and Osuchów,
a 19th-century industrial settlement in Żyrardów,
an 18th-century church in the wooded village of Lutówka,
The Sobańscy Palace in Guzów,
the Manor called Kaflarnia,
the Grądy Osuchowskie Nature Reserve,
the Lviv Museum in Kuklówka Radziejowicka,
Thermally heated pools in Mszczonów,
the Museum of Automotive Engineering and Technology in Otrębusy,
the Rogów Arboretum
the Nieborów Palace
We host
Memorable parties
Almost 3.5 ha of vegetated open space for outdoor parties. Also available is a barbecue gazebo with sanitary facilities and its own bar. We'll be happy to arrange memorable picnics, feasts, bonfire parties and bonding events for you.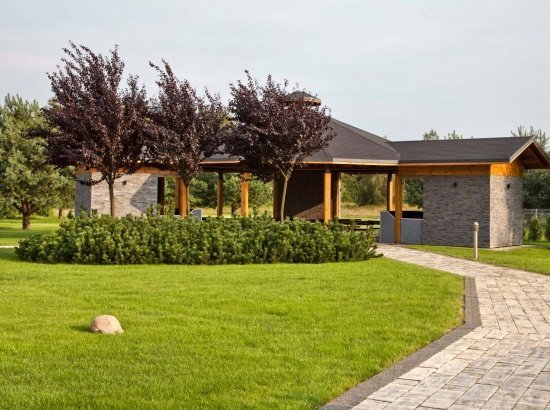 "A St. Andrew's Day Party to remember"
Yesterday's St. Andrew's Day Party night was one to remember. Awfully nice personnel served excellent food, the band's repertoire was highly danceable – got us into the groove! The rooms were comfortable and breakfast was delicious – we'll come back to this place for sure. Recommended :)
Here's why it's a good idea
Booking online
By booking online, you get:
You get your confirmation instantly!
You get the best prices and packages!
Your personal details and cards are secure!
You may cancel your booking 2 days before the booked date at the latest.
Operacja pn. Nowa oferta gastronomiczna i pakietowa Hotelu Artis Loft
Mająca na celu "rozwój działalności Hotelu ARTIS LOFT o nową ofertę gastronomiczną i pakietową poprzez zakup wyposażenia do hotelu, kuchni, restauracji i strefy rekreacyjnej oraz utworzenie 4 miejsc pracy"
Współfinansowana jest ze środków Unii Europejskiej w ramach Poddziałania
19.2 Wsparcie na wdrożenie operacji w ramach strategii rozwoju lokalnego kierowanego przez społeczność

Program Rozwoju Obszarów Wiejskich na lata 2014-2020

Wartość realizowanej operacji 448489,60 zł, w tym ze środków EFRROW 268645
Operacja realizowana w ramach strategii rozwoju lokalnego kierowanego przez społeczność
wdrażanej przez LGD Ziemia Chełmońskiego